During the 2023 season, local racer Abbey Thompson will provide a training and race day diary.
Sunday 19th February
My first race of the season is next weekend, the 26th of Feb near Hatfield on the F7/25. I didn't realise it clashed with the Bedingfield Reliability Ride that Wolsey hold each year. I missed it last year too. I think you can still sign up (email secretary@wolseyroadclub.co.uk). I would have liked to do that, its very friendly so it was a bit of a shame. The reliability ride is very good, and Karen runs it. Instead, I am riding a 25TT supporting my teammate Edith Smith who is finishing her GCSE PE. Her dad is videoing it for her and we are going to try and win the Team prize. Looking at previous years, we do not stand a chance, but still, we are in it, so we might be lucky, you never know. We are 13yrs (me), 15yrs (Edith) and 17yrs (Jamie). Dad wants me to wear my national champions jersey, but I don't want to fall off and damage it, so I might accidently leave it at home. I was told it was a flat 25TT, but the name gave it away… "Hardriders". I ride the Merlin series, so I am used to hilly courses, but this one is a bit special. It has right hand turns, village triangles to go all the way around, 10% hills that do not seem to stop, 40mph descents, and some super technical parts. On Saturday (18th) I did a practice ride of the course… Its very tough.
My bike is in the process of being rebuilt, so I hope the brakes work well for the race next week. It should be exciting, as long as the roadworks (they are just massive holes in my opinion) are filled up and all of the road work cones are gone, it should be good. I liked flying through the cones, but dad said it wouldn't be allowed in the race because you can only get one rider through the bit of road that's not a big hole. We try and carry speed through the bottom of hills into the gradient on the other side. In Saturday's practice, I didn't seem to quite get it right. Maybe I am a bit rusty, I'm not sure, or it was just designed for the harder riders out there.
Sunday, I did a full day with British Cycling on the track, learning about the madison. Its pretty exciting getting a hand sling.
This week I have two night rides, with dad wrapped up in the car telling me things to do to improve over a radio. I am looking forward to the bigger races as the weather getting warmer.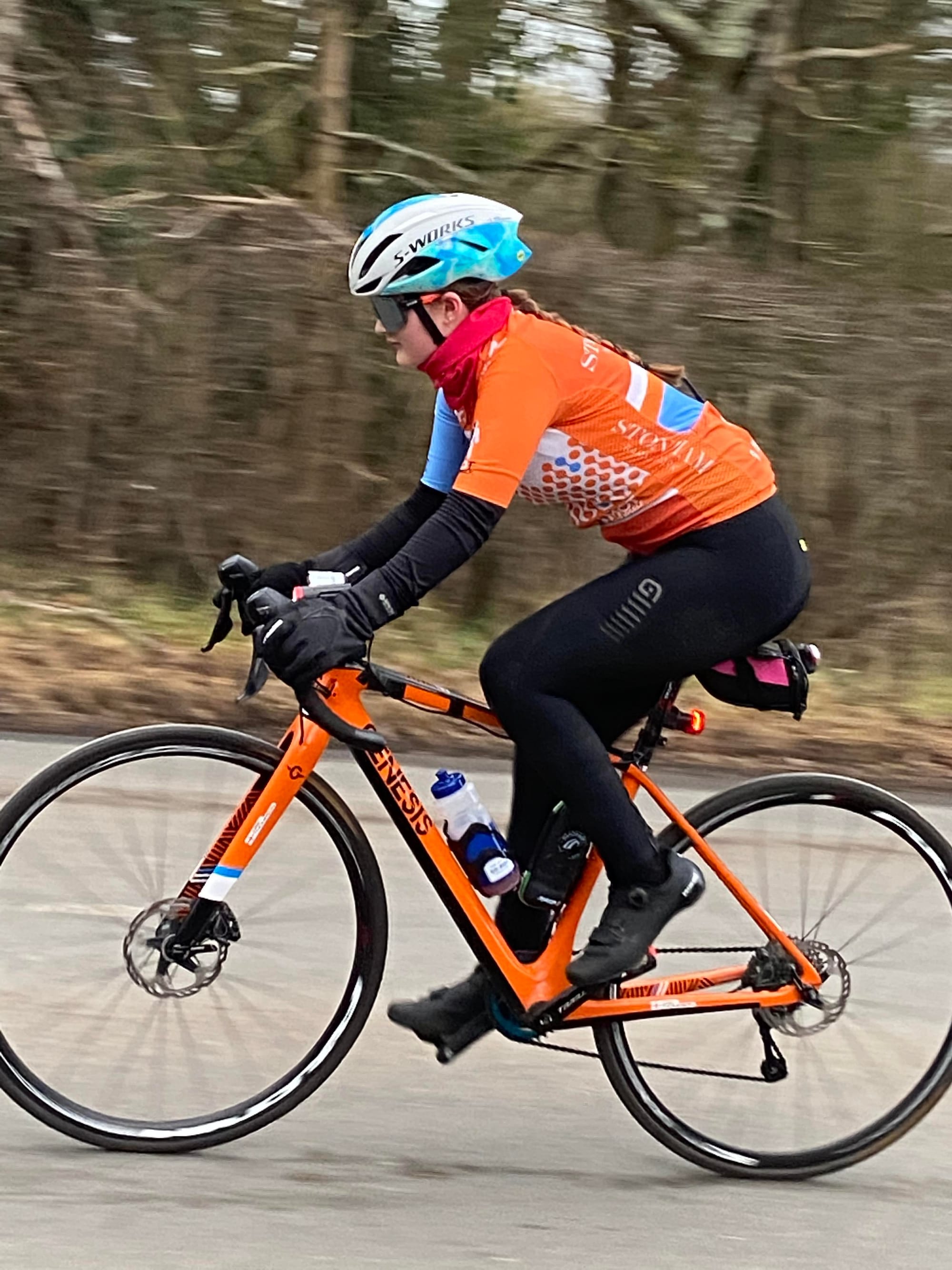 Winter training (plenty of layers and lights)
Wednesday 15th February
I have been doing base miles and visited Finchingfield's Winners Café in Essex last weekend and also Café Como in Brent Eleigh Suffolk, which I suspect many of you have visited. Café Como is very cycling orientated. It closes at 1pm at the weekend during the winter, but I love it there, chatting to the riders. I'll be there at lunchtime this Saturday too, coffee cake…. watch out…
I went for my bike fit at Lutterworth bikes near Leicester, which I loved. I had been out on a training ride on Valentines day, where I managed to do a not so graceful slide out on a corner that I have ridden tens of times due to mud corner and me pushing a bit too hard. The next morning, before I went for the bike fit, I did an early interval session… If I had known the bike fit was like an interval session too, I might have skipped the morning session. The bike fit was very exciting. I knew I had some physiological problems, and Rob from Lutterworth Bikes worked to help with those problems. Some people might not see them as problems and in a way I don't see it as a major issue, but we are always looking for small ways to improve, hoping that the small bits add up to a bigger bit that means I go a tiny bit faster. Over the past two years I have lost an important placing by 1 second to the same rider in a Championship race. As much as I like the girl who keeps beating me by a second, I would like to find the two seconds I need to beat her. I think the bike fit will help on that journey. Next Sunday is Café Como on Saturday followed by my RSR Track day with BC coaches all day Sunday. I don't normally write this much, so I'll save the rest for next week. I hope everyone is enjoying their cycling.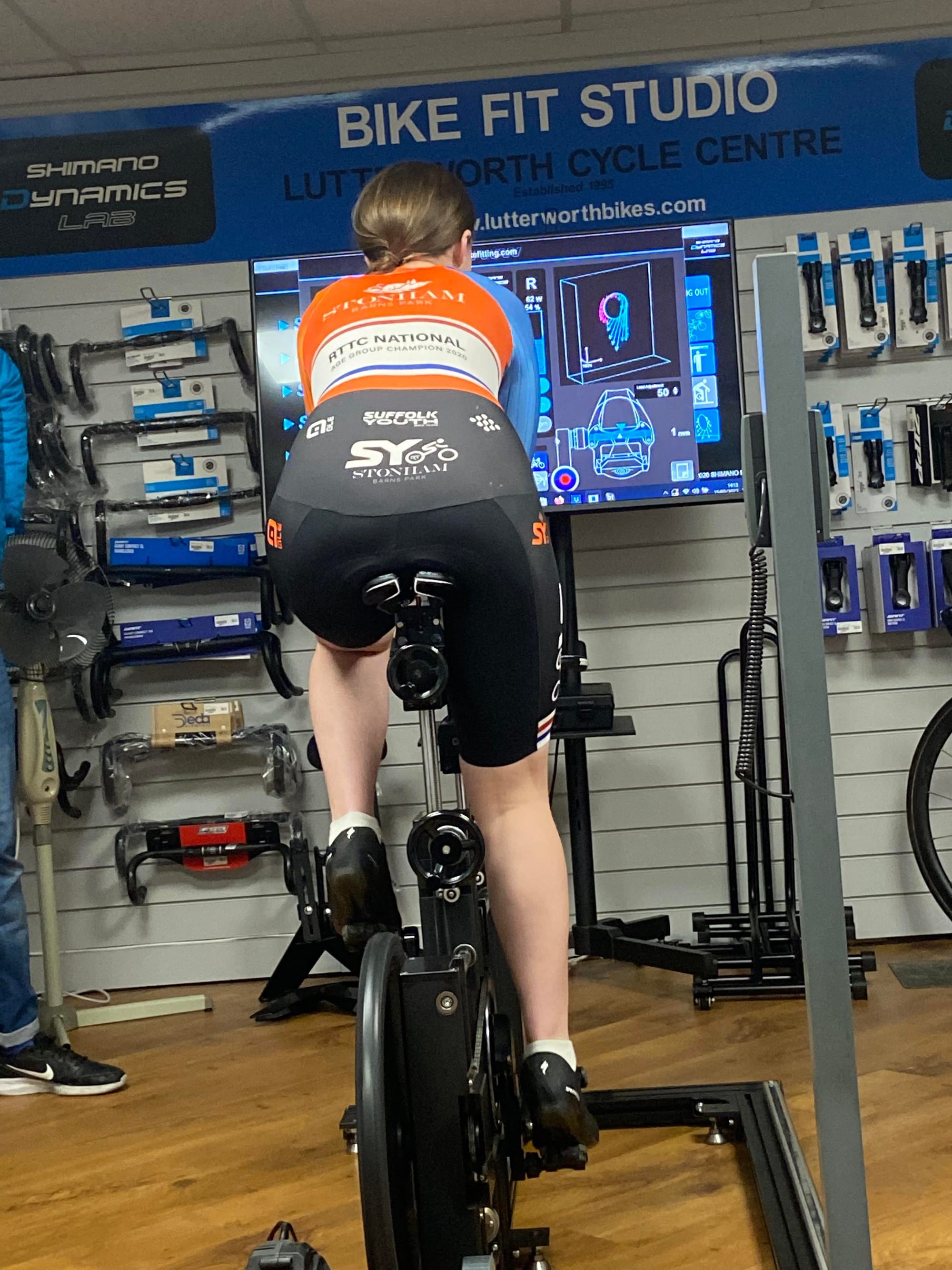 Bike fit at Lutterworth Cycle Centre. The competitors view-2023! (Web Editor )
Wednesday 1st February 2023..
Last week I had a week off school with a bad virus and that meant barely training at all. On Saturday I was a bit better and I went out on my Cyclocross bike that doesn't look like a CX bike anymore. It's got more lights on it than a Christmas tree. I have two rear lights, two front lights, one that lasts for ages and one that has two large battery packs that lights up the road better than most cars. The bike that is carbon now weighs over 10Kgs. Dad thinks that's a good thing and will make me work harder on hills.
Time Trials are around the corner and the team has its first race in February for fun, then we have the next one later in March.
I am still racing at the Track League at the Olympic park on Thursdays, and I go to the Regional School of Racing every other Sunday.
I've also been leaning about the bikes especially the track bike and I've been taking things off, putting them back on and learning how to use the tools.
I haven't seen many cyclists on the road this year, probably because its so cold. I hope to see more as it gets warmer and hopefully go on more group rides.
Monday 16th January, CTT Awards
Last week We focused on strength and core mainly and crammed in a few intervals before I went to the CTT Awards Dinner in Daventry.
It was very exciting to have Michael Hutchinson a very famous time trialist and Denise Burton, Beryl Burton's daughter doing the presentations.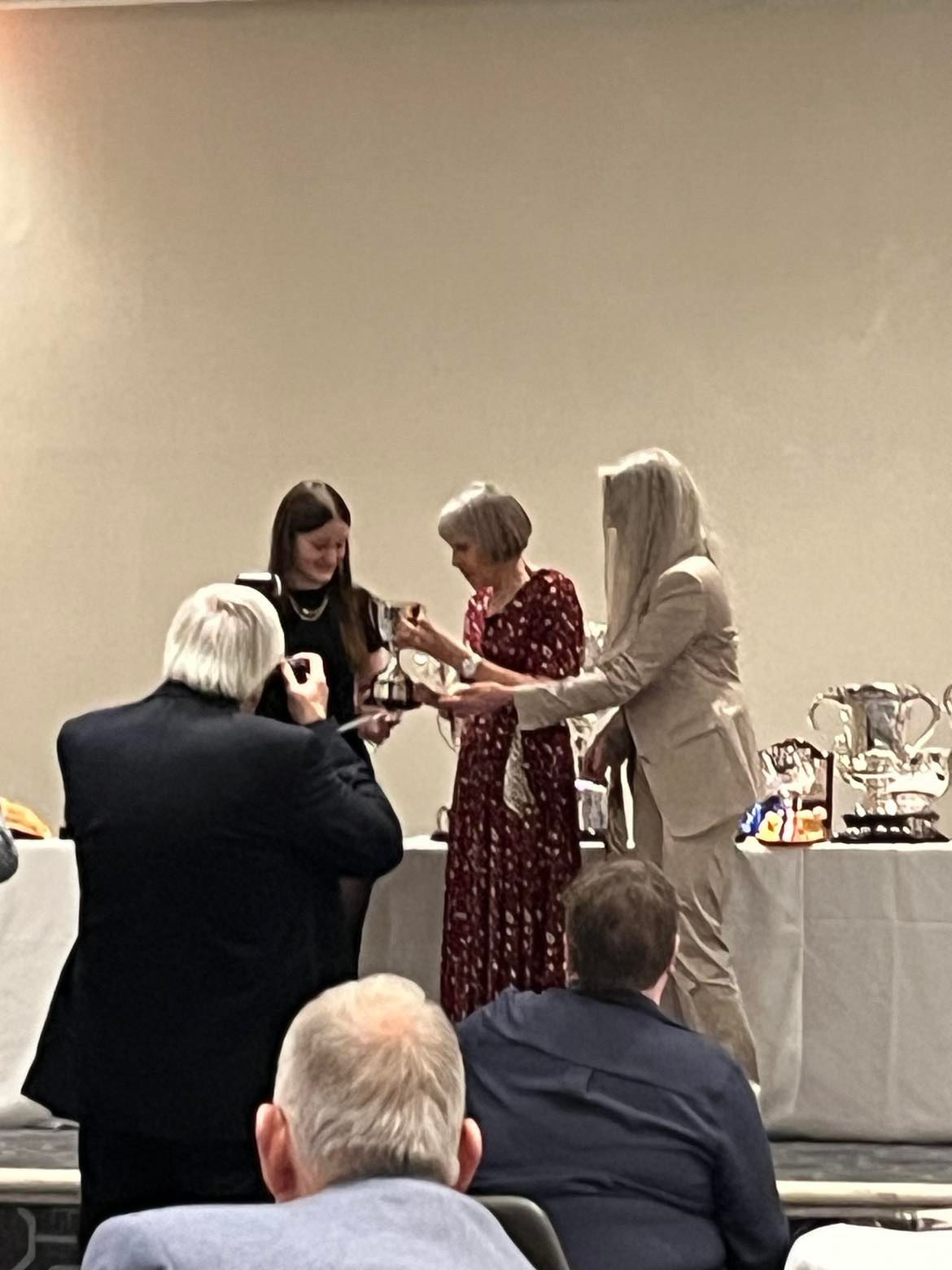 I won the Junior Champion of Champions again, junior BBAR, the National Junior 25 title, the Merlin Series Champion, Circuit Champion and more. Considering how Covid had affected me last July, I was happy with the awards.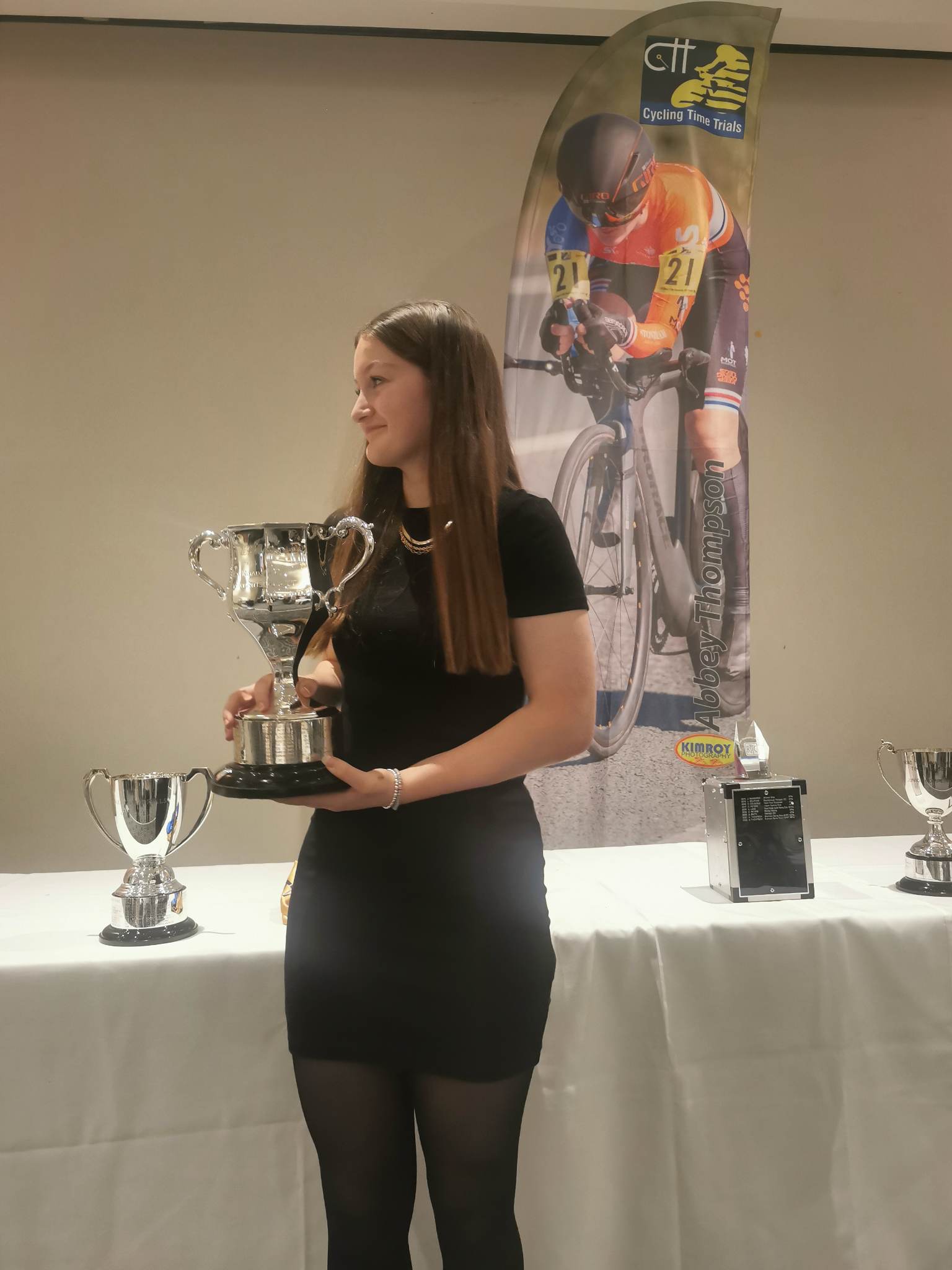 I will try again this year, but it will almost certainly be getting harder with each year, especially as GCSEs choices are here and I know the next few years at school will be tough.
--------------------------------------------------------------
Sunday 8th January 2023…. Last year was good, I'm hoping this year will be better
2022 was an eventful year. It all started with not knowing what events we could and couldn't do. The calendar was unclear from the start, but as the year went on it became clearer that CTT events were much easier to identify the 'A races', so we mapped out the season looking for CTT national championships. I felt I did alright until July when I caught covid. My power dropped by 10% and it took all year to get my power back.
This leads us into 2023, where my Christmas and new year training went slightly wrong, as my whole family except me caught covid. I'm only allowed to ride alone locally as anything could happen when I'm on my own. Everyone is getting better now though and I'm starting to do longer zone 2 base miles.
This week is going to be quite an extreme one, because I need to get in enough base miles before next weekend, because I'm going to the Champions Night Lunch in the Midlands. I think I've won some championships through 2022 but once I get back from the Champions Night event, I'll do another diary entry including what happened there.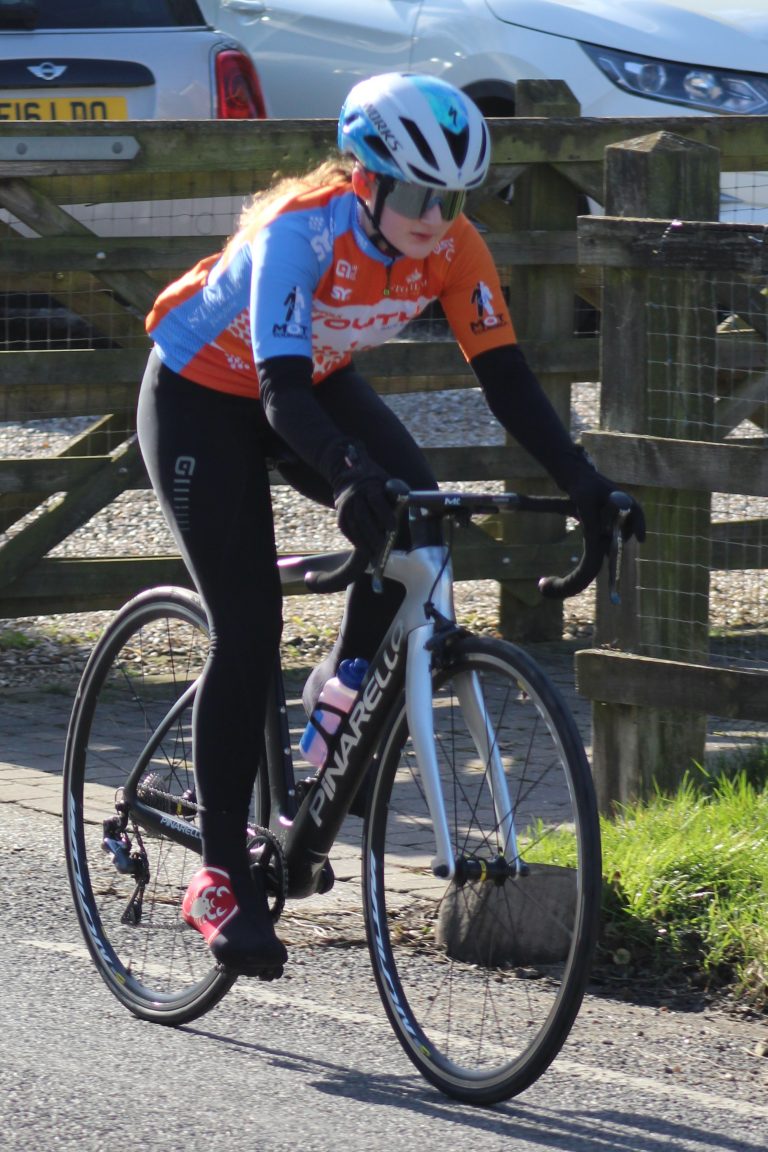 Saturday 11th June 2022
Today I raced at the RTTC national 25 mile championships. We woke up at 5:30 am to get to the race. It wasn't the fastest day or course but I managed a 1:12:04.
Dad and I drove up to Devon yesterday for the national 25 championships. I was about 9 minutes slower than my PB, Although most people were slower than their PBs on todays course.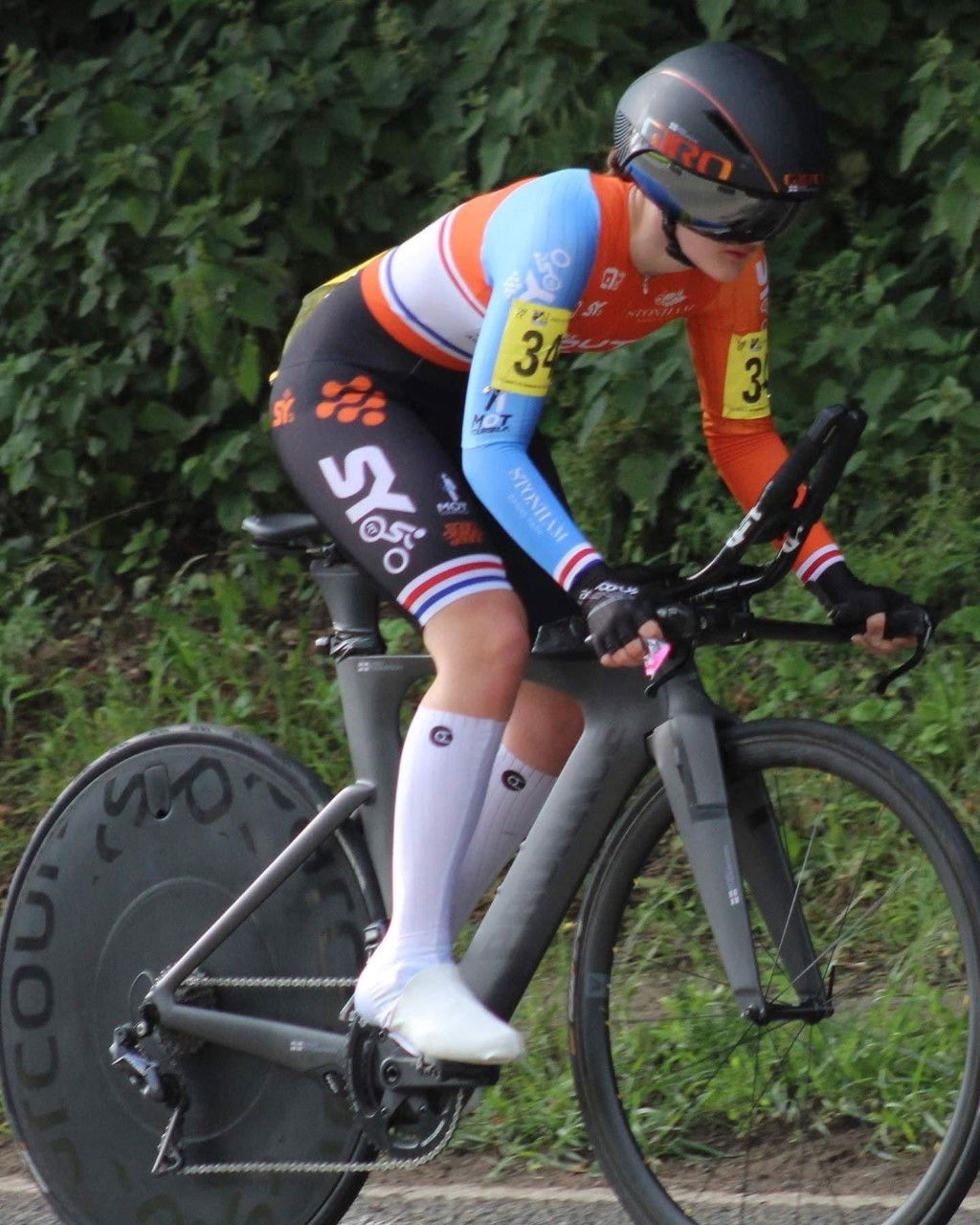 It was quite windy in places but it was warm as well.
The girl who started 1 minute before me, I caught 3 miles into the race and stayed ahead of her.
The only place she usually gains on me is down hills, so I tried to stay away a bit.
There were some long hills and headwinds , and I slowed down thinking I took a wrong turn but it was half way.
Although there wasn't much competition, beating someone almost 3 years older is pretty decent so I'm pretty happy to have the national champion jersey, hat and medal as well 🙂
Next to the 25 mile district champs tomorrow 😩
Thanks dad for the pictures!
And also thanks mum for the pictures taken at home in my New Jersey : )