From Ferg Muir
Mick Gambling, who died on Sunday 4th September at the age of 87 had been part of the Norfolk cycling scene for nearly 70 years.
But he was known far beyond this region. The long list of famous time trial personalities paying tribute this week on social media this reflects how well his humorous articles in the cycling press captured the spirit and reality of time trialling
Mick was also East Anglia correspondent for the magazine "Cycling" later "Cycling Weekly", for several decades and as a coach he played a big part in helping riders and teams to themselves feature in the news.
He first organised group training rides circa 1956, while still himself only aged 21. By 1967 he was training a Hewett School team who won the National 10 Mile Juvenile Team Championship. In 1990 an East Anglian CC team trained by Mick won the Ladies National 50 Mile Team Championship while into the new century it was an EACC four-up team time trial team who achieved success under Mick's guidance.
Mick himself started time trialling for the East Anglian CC in 1953 and he also rode some mass start events in the later 1950s.
In 1976 he moved to the new VC Norwich sponsored team as coach and rider.
Finally it was in CC Breckland colours that he ended a long time-trial career, mostly as a short and middle-distance rider, in which, though rarely a winner, he would usually be found in the top ten of the results.
Although no longer riding his bike, Mick was still a regular attender at the Tuesday morning cyclists' gatherings at Reepham Station Café and was a spectator at the Norwich Grass Track Meeting last month.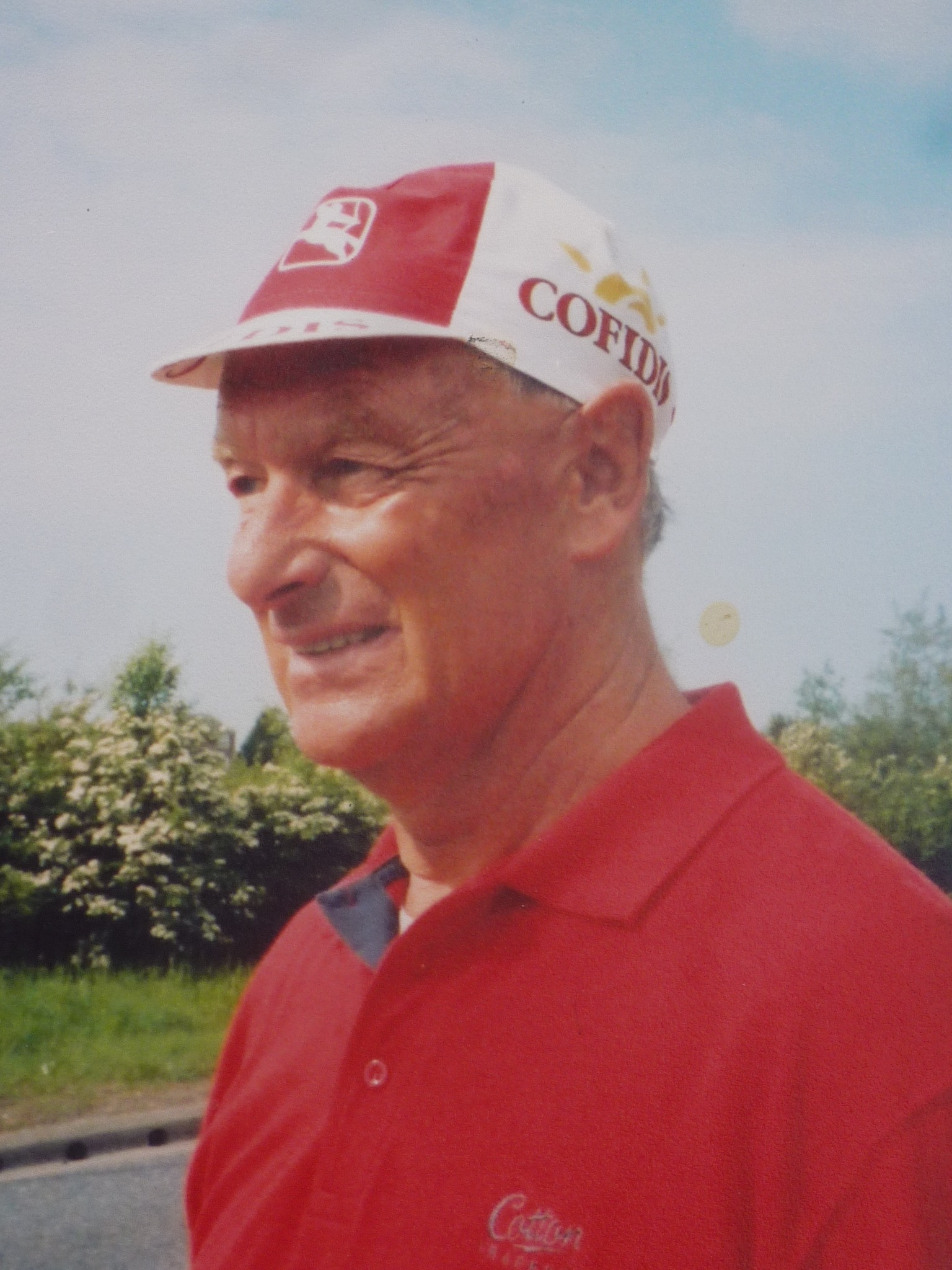 Micks Funeral Service will be held at 1400 on Wednesday 21st September, at
St Faiths Crematorium, 75 Manor Road, Norwich NR10 3LF
An obituary may be found here: https://www.funeralguide.co.uk/obituaries/103648
including a link to donate via JustGiving to the British Heart Foundation.