We are hoping for some articles from EDCA riders regarding cycling holidays, but in the meantime, Ciclos Major offer an inclusive holiday service which may be of interest to clubs.
Ciclos Major have offered EDCA riders a 5% discount on their hotel bookings. Use the below booking forms.
Palace Hotel Alcudia https://form.jotform.com/210736409567360
Tropic Hotel Alcudia https://form.jotform.com/210736047658359
Ciclos Major are keen to introduce our new offer for cycling and triathlon clubs planning to (or thinking of) visiting the cycling paradise of Mallorca in 2021.
Perhaps your club has not visited the island yet or has talked about it, but neither had the impetus or the person to drive such an adventure along? Conversely your club may have visited many times, and perhaps your members are needing a fresh challenge, they have done the climbs of Femenia, Battaia, Calobra and Puig Major, 'so that's Mallorca done isn't it'? Of course not!!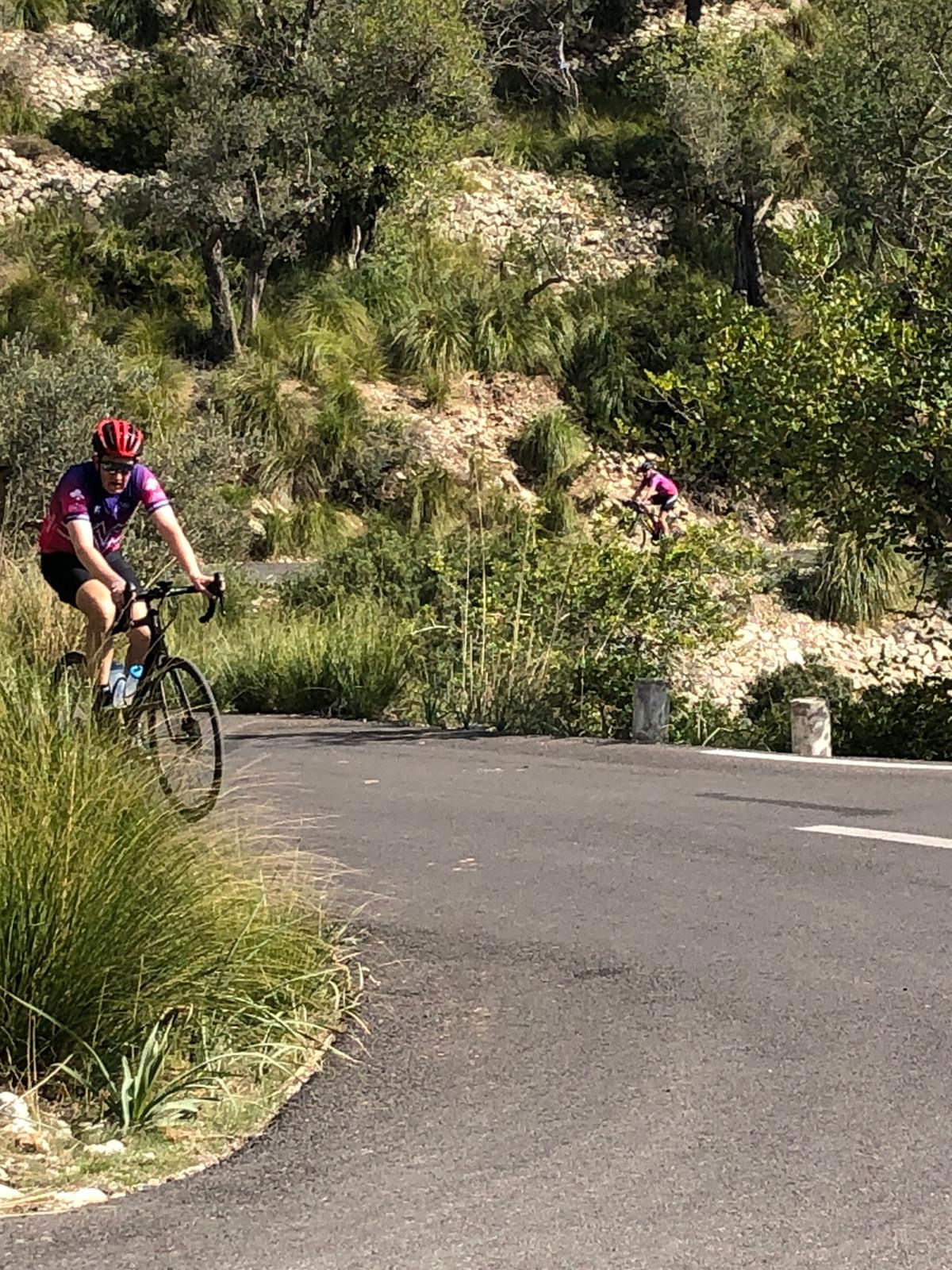 The team behind Ciclos Major has been promoting Cycling on the island of Mallorca for over 15 years and having been based in many areas over that period are ideally placed to choose the best spots and offer something different to all the other providers currently operating.
We pride ourselves in giving all our clients a fantastic experience during their time with us and we specialise in managing small to medium sized club groups and showing them the real reasons Mallorca is the ultimate cycling paradise! We do not follow a set programme week in, week out, but tailor our rides to the abilities, expectations and requirements of our clients. We have cafes, climbs and roads that none of our contemporaries either know of, or bother to use as they follow their set programme week in, week out.
Club training camps and cycling holidays aside from offering great riding are a great way to get a club to weld socially, after ride drinks bring all abilities together and this can help to break down barriers between club members whose paths rarely cross at other times of the cycling year.
We have close links with the Zafiro hotel group, offering 4* or 5* accommodation in Alcudia or 4* accommodation in rural Muro, both in the North of the island.
Cycling in Mallorca is for everyone! With guides available to cater for any ability level, we can look after riders that want to ride at speeds anywhere between 10mph and 20mph+ riding from 20 miles to 120 miles on a set day!
With our bespoke service we can provide a trip to cover any requirement or suit any budget, from fully featured trips with a support car, all gels and nutrition taken care of, guided rides and complimentary clothing, to 'no frills' trips just with guides provided or even without guided rides, where we simply take care of all your admin for participants, who are then free to do as they please once with us!
Alternatively, riders can simply take advantage of our standard packages by booking directly through our website www.ciclosmajor.com which explains everything in more detail.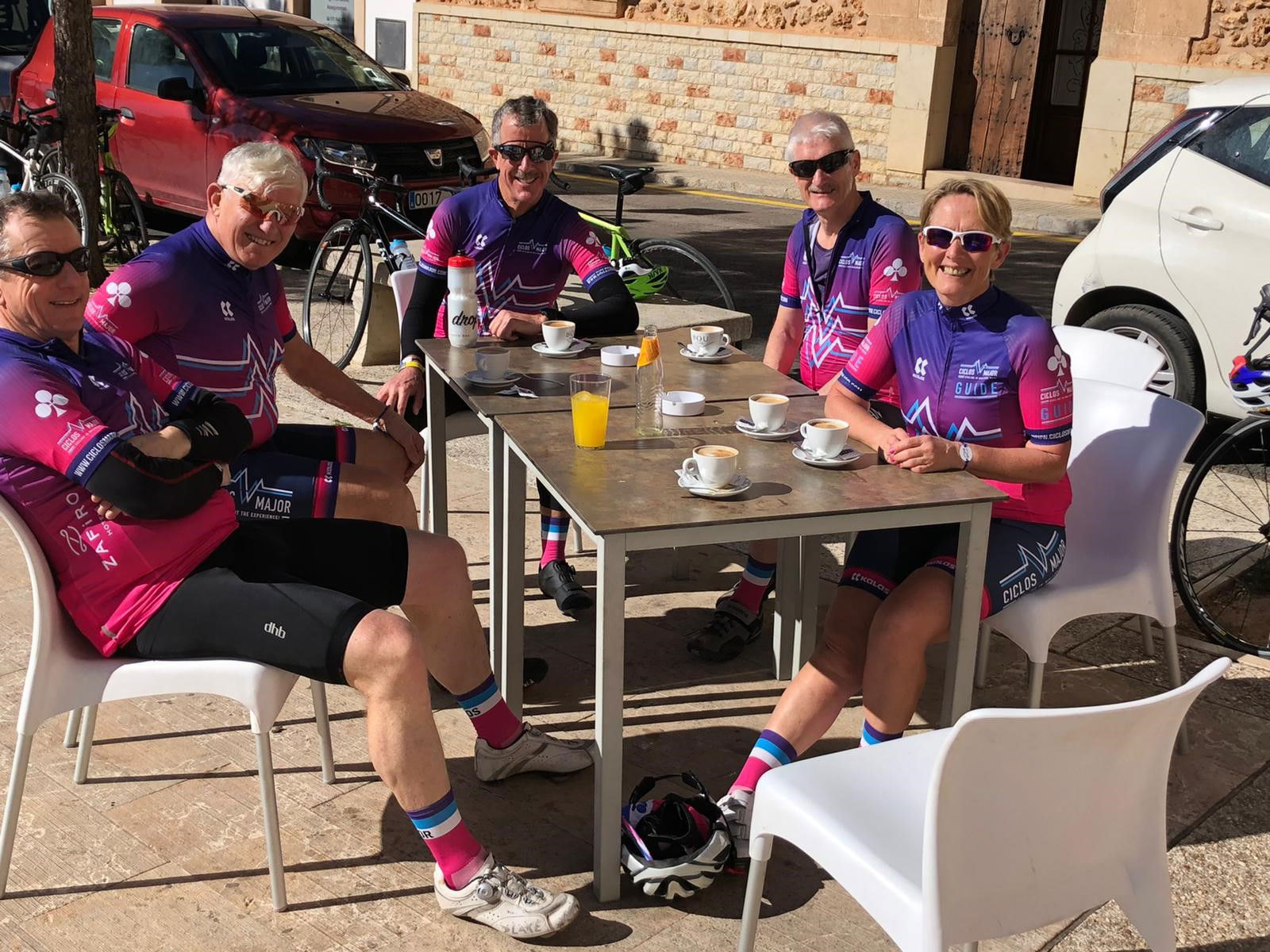 Thank you for taking the time to read this, we look forward to hearing from you or your club. There is a contact form on our website www.ciclosmajor.com where you can leave your details and we can call you.
Or please feel free to call one of the Ciclos Major team below:
Darryl Leese – darryl@ciclosmajor.com – 00 31 6 5022 8175
Liz Rooney – liz@ciclosmajor.com – 00 44 7557 688309
Antony Stapleton – antony@ciclosmajor.com – 00 44 7881 502505